Fruit Infused Water Recipes: 31 Days to Weight-Loss, Detox, Anti-Aging & So Much More!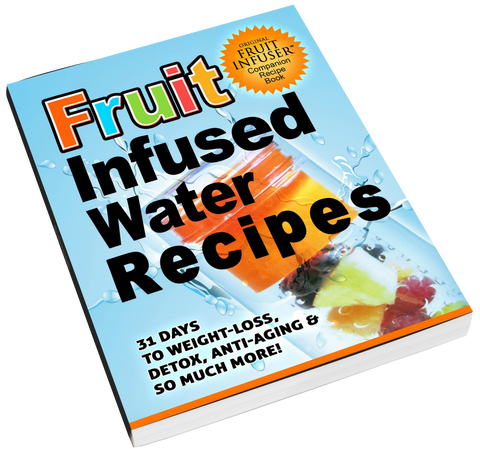 Inside you'll find...
That each recipe is photographed so you'll know what to expect

Appealing recipes that use easy to find fruits & herbs

Calorie count for each recipe (ex. "Exfoliating Blend" ingredients contain 24.3 calories per serving)

Nutritional data for each recipe (ex. "Minty Mango Mojito" ingredients contain 215 g of Potassium, 34 mg of Vitamin C, 42 mg of Calcium, etc.)

Detailed appendix of fruit & herb health benefits

Preparation tips (when to use fresh or frozen, "gently scrunch", "steep for 20 minutes", etc.)

Tips for when to find fruit at its best price (ex. strawberries harvest period is between April - September)

Clickable table of contents 
Achieve amazing health benefits with fruit, herbs and water...
Detox 

Lose weight fast 

Boost immunity 

Boost energy 

Enhance skin, hair and nails 

Increase mental focus and clarity 
This book is for those who...
Hate water 

Need flavor 

Are trying to get off the "soda wagon" 

Suffer from cravings 

Want more energy 

Want to look better 

Want to feel better 

100% Satisfaction Guarantee
---
More from this collection